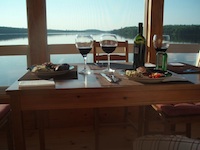 Is your communication with your intimate partner as optimal as it could be?

Would you love your spouse to understand you and the pressures of your life better?

Would you like to get that "spark" back in your relationship?

Would you like to stop worrying about the family when you are at the office so you can be more present, time conscious and serve at a higher level? Could you make more time for you and your family if you were more time conscious and serving your practice members better?

If the answer to any of these questions is YES than we invite you to click here to learn more about how this can easily and effortlessly be done.
---
Your feedback is important to us. E-mail: clivingstone@annexweb.com
Unsubscribe from the Canadian Chiropractor e-blast list.